A United Liberty contributor alleges that three Tennessee Supreme Court justices, who all face statewide retention elections this summer, have violated state resource use laws, campaign finance and expenditure laws, and have willfully misled voters about the purpose of their campaigns, and that they have been abetted by others, including the vice chair of the state board that oversees judicial conduct.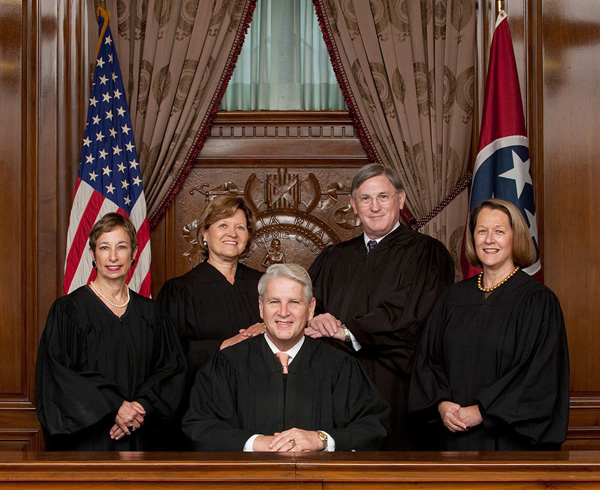 Tennessee Supreme Court Chief Justice Gary R. Wade (seated) with (left to right) Justice Janice Holder, Justice Sharon Lee, Justice William Koch, and Justice Cornelia Clark (Source: TNcourts.gov)
Earlier today I filed signed and notarized copies of the complaints below under the Tennessee Code of Judicial Conduct — the judiciary's own rules governing the professional conduct of those on the bench — with Timothy R. Discenza, Disciplinary Counsel, of the Tennessee Board of Judicial Conduct. The documents have been partially redacted to protect personal information.