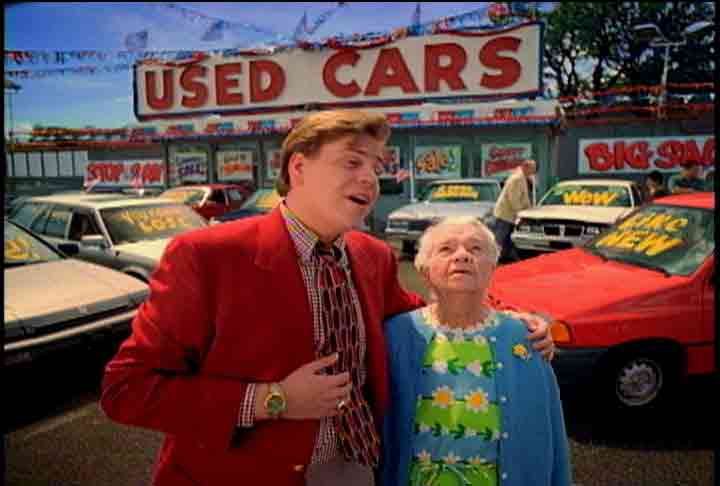 There are over 100 delegates up for grabs today, as voting in Michigan, Mississippi, Idaho, and Hawaii begins. And, as is his way, Trump has been adamant the only state that matters is Michigan (plot twist: he's polling far ahead in that state). Of course, this is nothing more than his preference for used-car-salesman tactics. "Everyone knows that the hottest, best-selling, sexiest car on the road — the one that'll have all the ladies begging for a ride — is the Mitsubishi Lancer*. Cruz and Rubio don't know that and are trying to sell you a Mercedes or an Audi. Losers. They should drop out."
And people are showing up to the lot and driving away in the Lancer. No one could have predicted the voting public's desire for a not-terribly-attractive, less-than-reliable new car that looks a lot like a 70s model and probably runs like it, too.
And yet, as the pundits have been (sometimes gleefully) reporting (job security and all that), the GOP race, if Rubio and Cruz (I don't like to talk about Kasich) stay in the race and keep racking up delegates, could go to a brokered convention. And all those Lancer drivers are going to be SO MAD the GOP will fracture and split and the fabric of the party will never survive the tear.
In short, the pundits are sure there's a civil war coming within the ranks of the GOP. And, frankly, there may well be. I say: let it come. But let me tell you why…